KuhraVital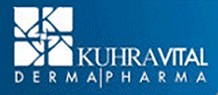 Khura Vital
Kuhra Vital, a medical line allied with people who do not want to age.
Celludistrofk, anti - cellulitic system,Moskul, muscle tensor – expander, Kuhra 7.0.4, fast and safe way of losing weight, Thetaxa - L breast enhancer and Dermagique Corporal, reparative facial micropeeling; constitute the set of swiss products, developed by Khuravital Dermapharma Laboratories , to revitalize and improve the skin of the body.
Kuhra Vital, a Switzerland recommended line used by doctors and dermatologists with diverse and advanced active compounds, selected one by one for the skin treatment and repair, that has been specially formulated by real architects of the cutaneous reconstruction to stop the signs of age.
Kuhra Vital is a Swiss company located in Lucerne whose professional personnel and directors work in the area of aesthetic and dermatological medicine since the decade of the '80s. Kuhra Vital are created by the Dermabiol Institute and has been introduced in the market not as aesthetic-cosmetic products, but as medical-aesthetic products. Is in this last concept that its strength and exclusivity is based.
The Dermabiol Institute begins activities in Holland in the year 1981. The founder was the Medical Doctor, dermatologist and biologist, professor Dr. Karl Wurster. Since then, the Dermabiol Institute incorporated to its staff well-known scientists as Dr. R. Busholtz and Dr. G. Grunder. In the mid eighty's, the Dermabiol Institute opens research centres (in Germany and Switzerland).
The Scientific research staff that form the Dermabiol Institute have made emphasis on the same concept and they have developed a line of products in which the healing and regenerative processes prevails over the merely aesthetic concept. The rejuvenation aspect of implant and body treatments whose investigations led to a war against ageing in all its expressions, has been highlighted. It is important to state that Kuhra Vital products has made of the image care and improvement, an essential issue.
The Dermabiol Institute participates in the design of the individual treatments. We count on consultants of great prestige like Drs. G. Dell'Osso and P. Petroforte (Italy); Drs. J. Odernell and G. Faborge (France) and the Dr. O. Kostelll (Germany). And with the constant collaboration of the most prestigious Universities of Europe.
The Scientific approach and projection in which Kuhra Vital bases the treatments with its products, is the following:
"It is not conceivable to try to approach the ageing when the damage is already irreversible." It is when the first signs and ageing symptoms begin to appear, so much facial as corporal, when the derma-functional alterations should be corrected to avoid the possible structural damages. Scientific efforts of the Dermabiol Institute and the Kuhra Vital products, a Swiss line of the new millennium, are directed towards this last objective.
There are no products to list in this category.